Essentials - Non-Latex Condoms
Featured

Price, low to high

Price, high to low

Alphabetically, A-Z

Alphabetically, Z-A

Date, old to new

Date, new to old

Best Selling
SKYN Elite
LifeStyles Skyn Elite condoms are a non-latex condom that is made of what LifeStyles calls "Skynfeel" material. This latex-free material is soft and comfortable which allows for a more comfortable fit. Polyisoprene combines the strength provided by traditional latex condoms...
Add to Wish List
Supra Ultra-Thin Condoms
Trojan Supra is made of microsheer polyurethane and can be used in place of latex condoms in you or your partner are allergic. Trojan Supra condoms are ultra-thin and strong, compatible with both water-based and oil-based lubricants and clear and...
Add to Wish List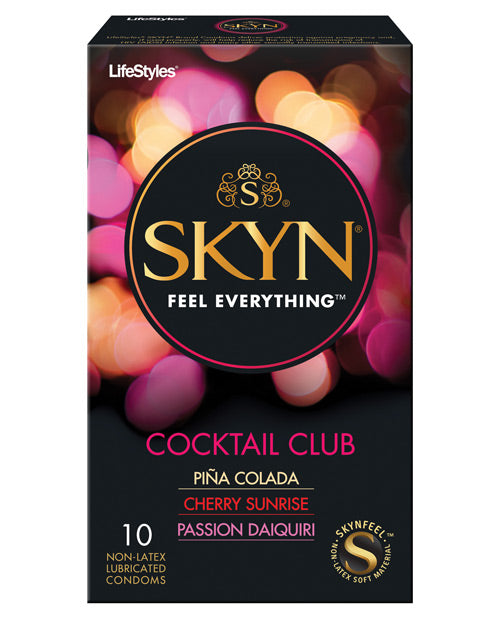 Sold Out

Cocktail Club Condoms
SKYN products are designed using the very latest technology to give you and your partner a truly intimate sexual experience. Skyn non-latex condoms are made from SKYNFEEL, a revolutionary material which feels so soft and comfortable, that you'll find it...
Add to Wish List